Sahara 99023 (H5) - 2.00g Partslice with inclusion.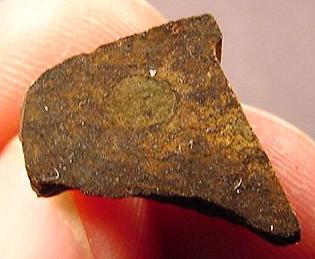 This piece has a large pale inclusion measuring 5mm x 4mm at its widest points. This particular piece shows no real chondrule form, making this pale feature more evident. This specimen is part of the Meteorites Australia Collection.
Back to 'The Unusual Meteorites Features Page' menu...