NWA 3147 (Eucrite) - 4.1g Endcut with Plagioclase visible in crust
NWA 3147 has been classified as a Basaltic Eucrite with a single 290g, 70% crusted stone being found in North West Africa during 2005. The piece below is a very thinly sliced 4.1g Endcut showing an interesting interior along with a vividly dark black crust.
The interior is a beautiful pale grey matrix interspersed with light coloured plagioclase laths. The reverse side displays the rich crust which is reasonably thick in some parts but also thin enough in other areas to show the plagioclase laths peeking through which are visible as little bumps. The collector who purchased this piece from Morocco noted that he found it a little more easily than usual as the plagioclase laths in the fusion crust made it stand out from the pile of other meteorites it was sitting in. (MA.05.0065)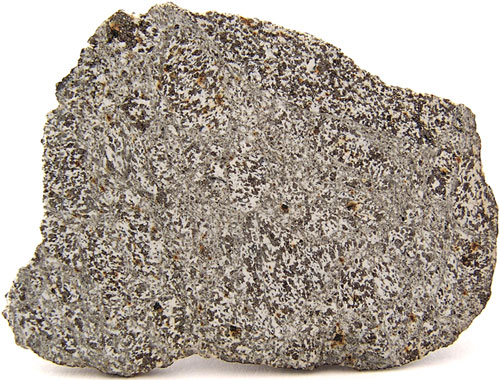 NWA 3147 (Eucrite) - 4.10g Endcut. (Interior View - Click Image To Enlarge)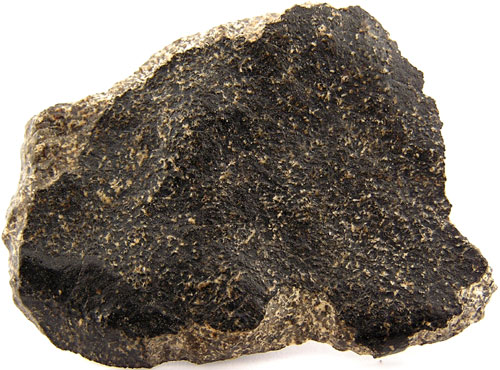 NWA 3147 (Eucrite) - 4.10g Endcut. (Exterior View with plagioclase laths in crust.)
Back to 'The Unusual Meteorites Features Page' menu...