Dhofar 011 (Dho 011)
The Dhofar 011 (Dho 011) meteorite was found in the Dhofar region in Oman on December 5th, 1999. Only 1 stone weighing 150 grams was found and it has been classified as an exceptionally rare LL7 with a shock rating and weathering level of 3. The piece below is a 6.94g complete slice and is part of the Meteorites Australia Collection.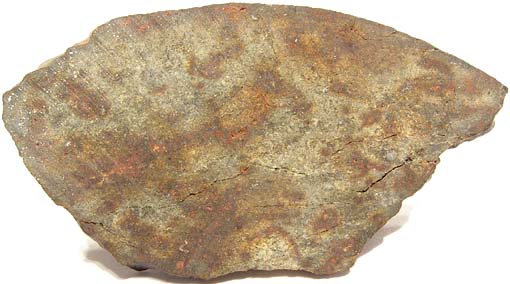 Dhofar 011 (LL7) - 6.94g Complete Slice.
Click here to view the archive of the Monthly Favourites