Dimboola
The Dimboola meteorite was found during 1944 in Dimboola; a north-western Victorian town in Australia. It has a Total Known Weight of 16kg and was classified as an ordinary H5 chondrite. This is a very difficult meteorite to obtain and this piece has recently been added to the Meteorites Australia Collection. I have been able to trace the very interesting history of this specimen, as the list of previous owners for this particular endcut are:
Jeff Kuyken (Current Owner)
Michael Cottingham
Martin Horejsi
Blaine Reed
Dr. Tom Palmer
Probably traded from the South Australian Museum in the 1950's or 1960's.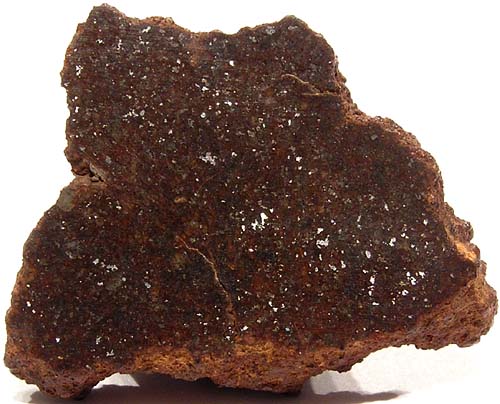 Dimboola - 7.70g Endcut. (Front)

Dimboola - 7.70g Endcut. (Back)
Click here to view the archive of the Monthly Favourites