N'Goureyma

The N'Goureyma meteorite has a recorded fall date of June 15th, 1900 and was said to have fallen near Djenne, Ke Macina, Mali in Africa. It was a remarkably oriented specimen weighing 37.5kg which was reportedly recovered from a hole 1m deep in clay. The single mass was acquired by H. Minod (from Comptoir Minéralogique et Géologique, Geneva), who cut and distributed it from 1900 and in the following years at a price of 2-3 Francs per gram. An old photomicrograph (Cohen, 1901a) is pictured below and details the original amazing shape of this meteorite.

N'Goureyma has been classified as an Anomalous Ungrouped Iron. Specifically it is an anomalous, polycrystalline

(composed of aggregates of crystals; "polycrystalline metals"), troilite rich iron with a martensitic-plessitic matrix. There is an absence of a Widmanstätten structure and an obvious fine distribution of troilite. This is highly evident in the photographs below as the very unusual and uniquely shaped inclusions. Renowned iron meteoriticist, Vahn Buchwald, has said that N'Goureyma may be the result of aggregation plus sintering of fine-grained material, followed by a cooling that was relatively rapid compared to what the normal octahedrites underwent. He also said that the metallic part of N'Goureyma resembles in numerous respects the metal of Tucson (Ring) and the polycrystalline structure may be the result of sintering at 1000-1200°C, where sulphur-rich liquids promoted the densification.

Very little of N'Goureyma has made it into private collections and it is likely the specimen below was originally from a US Institution before heading back to Europe and finally becoming part of the Meteorites Australia Collection (MA.05.0117). The reverse side has heavy saw marks which, given its obvious old oxidated surface, may very well represent one of the original samples removed around the fall date.

N'Goureyma (Ungrouped Anomalous Iron) - 3.7g Partslice.
(Click image to enlarge in new window.)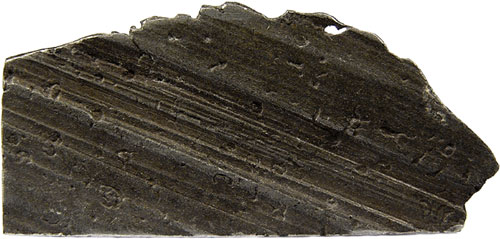 N'Goureyma (Ungrouped Anomalous Iron) - 3.7g Partslice.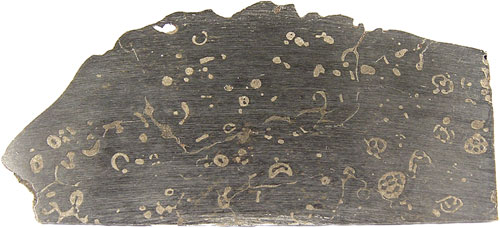 N'Goureyma (Ungrouped Anomalous Iron) - 3.7g Partslice.
(Click image to enlarge in new window.)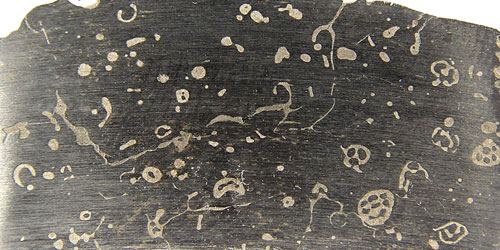 N'Goureyma (Ungrouped Anomalous Iron) - 3.7g Partslice.
(Click image to enlarge in new window.)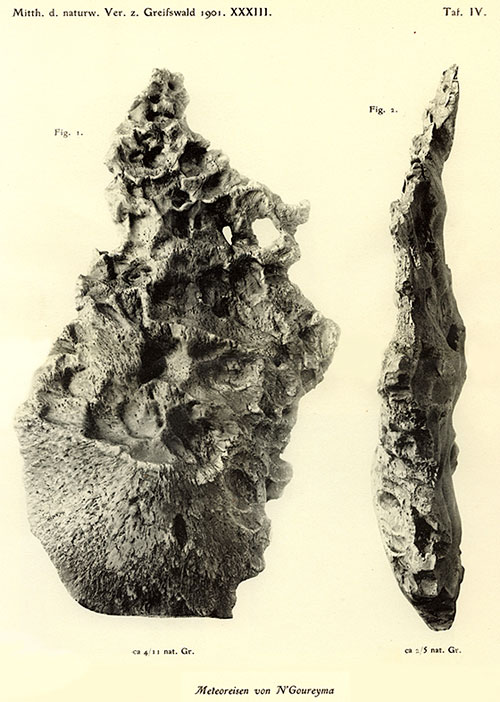 N'Goureyma (Ungrouped Anomalous Iron) (Scan courtesy: Dr. Svend Buhl.)
Click here to view the archive of the Monthly Favourites